GR-2 Titanium Hand Machined/Anodized Drip Tip for RBA RDA Atomizer Tanks XD5047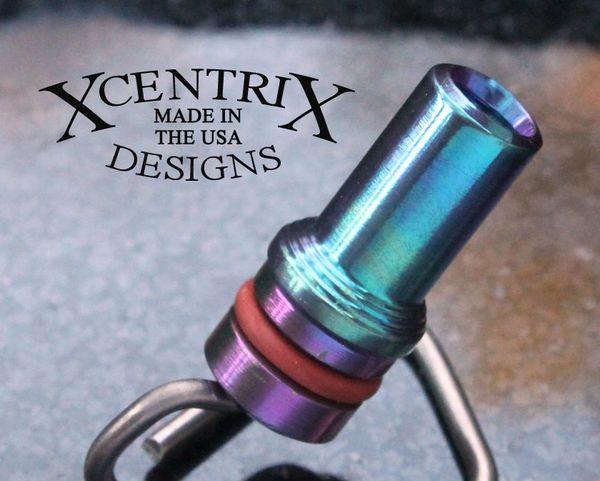 GR-2 Titanium Hand Machined/Anodized Drip Tip for RBA RDA Atomizer Tanks XD5047
Grade -2 Titanium
Hand Machined & Anodized
Drip Tip

Since these Drip Tips are hand machined and Hand anodized,
Each one will be slightly different.
The auction is for the drip tip that is pictured, (stand is not included)

If you have had any experience with Titanium, You will know that if heated, the titanium will rainbow.
The rainbow effect on Titanium is light diffraction not unlike a prism. We use electricity to create the same effect.
Because the colors are natural light diffraction most all of the drip tips we make have an iridescent,
multi colored look that changes depending upon how it reacts to the light.
The photographs were generally taken in overcast daylight.
Reviews